It is important under what conditions students absorb new knowledge or relax. The modern study facilities give a new dimension to the education.

<! -- // row inner -->
You will have an opportunity to study at fully modernized lecture rooms with high capacity, laboratories and renovated development workshops, including the modern computer controlled CNC machine.
<! -- // row inner -->
As a student of the Technical University, you have the opportunity to use the modern forestry-wood library, which is unique in Slovakia. The most up-to-date study literature is available at the university textbook shop that is part of a modernly equipped publishers.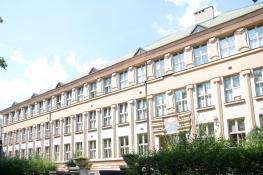 <! -- // row inner -->
Study can also be enjoyed in rooms of the University dormitories, fully covered with the Internet access or in a pleasant campus environment, where you can find a place to study. Relax in the university park or on benches near lakes and fountains built within the Green Zvolen project.
<! -- // row inner -->